The Social Network for Investors
Connect with friends, family, and other investors to share daily stock and crypto investment activity for free.
Here to learn about investing? Here to educate others on investing?
Quickly Discover Investment Activity
Investing can be overwhelming. We designed our platform to allow you to discover investment activity quickly and easily through purchased, sold, and opinion posts.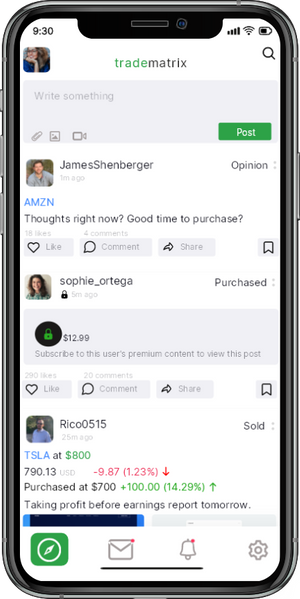 View and Share Portfolios
View other investors' portfolios within their profiles. For ease of use, purchased and sold posts automatically update portfolio holdings. Don't worry, users never see monetary values.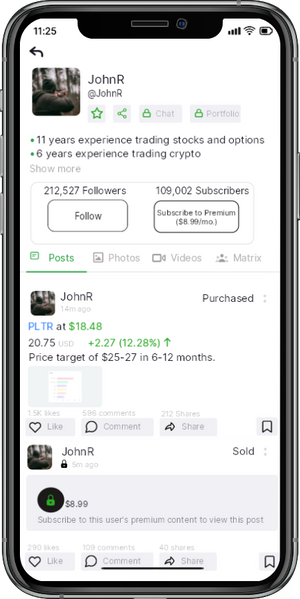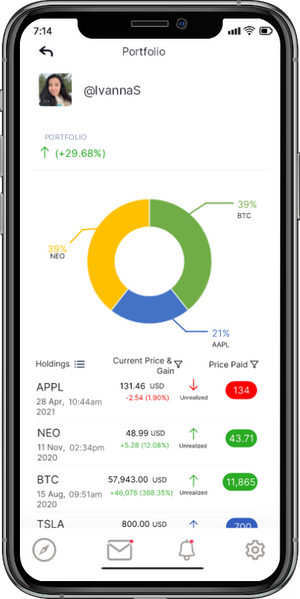 Generate Revenue
You have the ability to set a subscription price, mark your next post as premium and start collecting revenue.
Search Investments
Search investor activity for specific holdings with a single tap.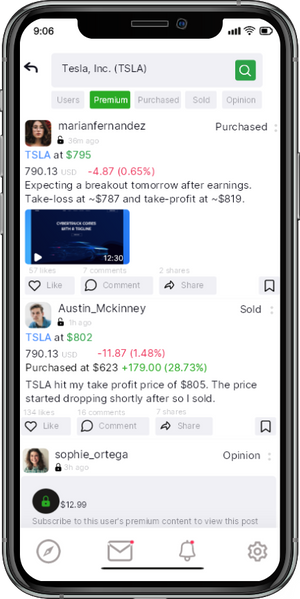 Free Profiles - Low Commissions
Set up your profile to accept subscription payments - free of charge. To provide continuous updates and support, TradeMatrix will retain a 20% commission on the monthly subscription fees paid to premium content creators.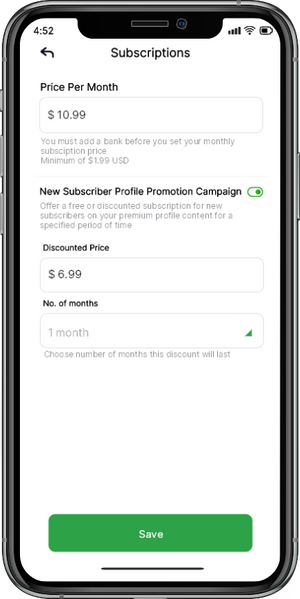 Trade. Share. Learn.
Tired of spending countless hours sifting through investment research articles, never knowing who to trust or what to invest in? Learn from other investors, just like you, by sharing and viewing portfolios, trading activity, insights, and strategies within a single social network - TradeMatrix - for free. Investors at every experience level have something to gain and share within the TradeMatrix community.

The TradeMatrix Community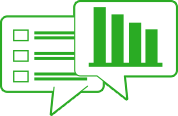 Follow or Subscribe to Other Investors

View Portfolios

Create Premium Content
Join Our Newsletter & Pre-download List